About the ILLUSTRATOR
Donatella Caprara graduated from the Accademia di Brera in Milan, Italy, where alongside the activity of creating illustrations for the Publishing industry she also created large-scale works of painting, drawing and photography.
She has also attended courses of contemporary art and engraving in Italy, Austria and Sweden.
Today she creates illustrations for children's fiction and scholastic studies for several important Italian Publishing Houses amongst which Archinto, Mondadori, Garzanti, Feltrinelli, Vogue, EL, Einaudi and a long collaboration with humorous cartoons for Corriere della Sera.
She teaches at the Licei Artistici and the Istituto Marcelline of Milan, Italy
She creates sets and costumes for the Teatro Colla delle Marionette in Milan, Italy.
She has created sets and installations working with optical fiber light and photography.
Currently she writes stories for young people offering her collaboration with Caritas Ambrosiana and Caritas International, Salesians, Ospedali Riuniti di Bergamo, Opera San Francesco, and various Pastoral Communities of Milan and Lombardy.
My PORTFOLIO
DOCA211
DOCA210
DOCA209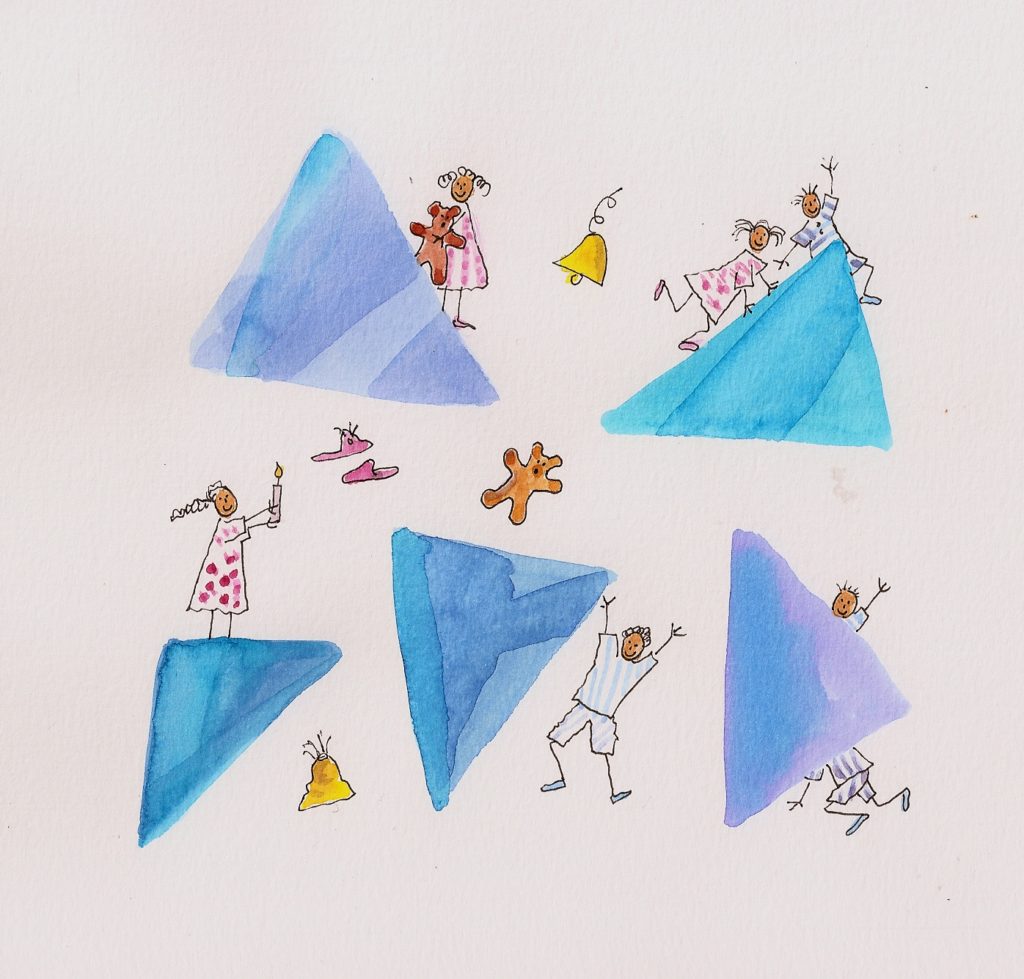 DOCA208
DOCA207
DOCA206
DOCA205
DOCA204
DOCA203
DOCA202
DOCA201
My STYLES
Pencil
Watercolour
Charming
Do you like my illustrations?
Contact MIA to request more information