About the ILLUSTRATOR
Matteo Merli collaborated with Avo film for the creation of the characters of the movie Ramses Il principe d'Egitto.
He also worked as background artist for the tv series The Danvicibles and as storybord artist for the cosmetic commercial Peptine and the tv series Ondino, in addition to the musical video Equ.
He created the main character of a set of greeting cards, Hjenaz, for Micart s.r.l. and he designed and created also the main character of a set of greeting cards and gadgets by Phink Dragon line for Gruppo Cartorama.
He drew the series Harkain by Stefano Raffaele and Lorenzo Calza, for Marvel Italia.
He worked for the following publications: Il Multilibro di lettura (La scuola, Brescia editor), I diritti psicologici dei bambini (Fabbrica Musicale, Genova), Le mie prime 100 Parole in Genovese -volumn 1 and 2- (Fabbrica Mucicale, Genova), Urbano e la paletta magica (Mela Music, Verona), Gli incredibili viaggi di Gulliver (Gaia editor, Milan), La Guida Agenda 5a and La Guida Agenda 4a (Gaia, Milan), Obbiettivo scuola secondaria (Gaia, Milan), Pirates, The Adventures of Captain Sharkey (Lang, Pearson, Torino Milan), Storia (Rcs Libri, Education Fabbri Editore), Top Secret 5 (Pearson), Culture Album 5 (Pearson), Welcome to Springville by Berardi & Calegari (Mondadori), Ken Parker by Berardi & Milazzo (Mondadori).
Among the years he has been using different techniques such as bic pen, Wacom intuos 4 tablet, Photoshop C5 and SketchBookPro.
My PORTFOLIO
MAME212
MAME211
MAME210
MAME209
MAME208
MAME207
MAME206
MAME205
MAME204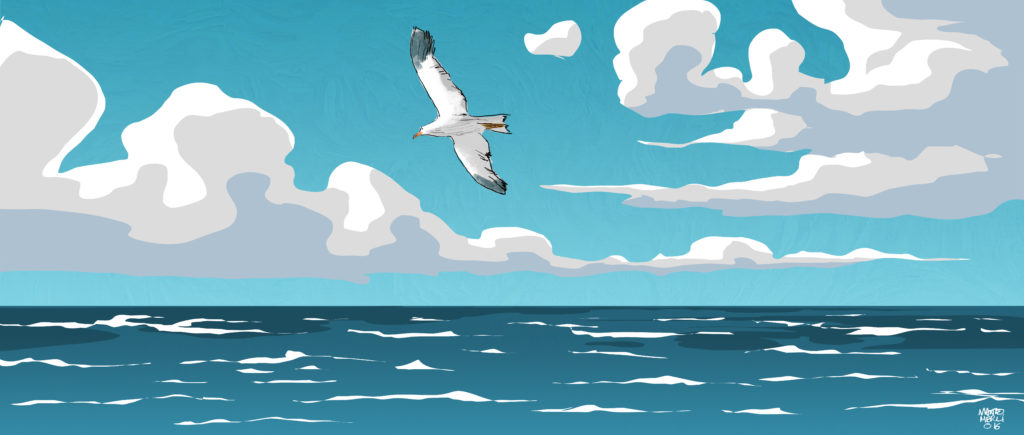 MAME203
MAME202
MAME201
My STYLES
Charming
Digital
Manga
Humorous
Cartoon
Do you like my illustrations?
Contact MIA to request more information